ƒMƒƒƒ‰ƒŠ[
2019 Akiu Hinamatsuri
Music Live
I will play on the Doll Festival with music live of Akiu Onsen Sato-Center from 9th Saturday, Saturday. It is 2 stages at 11AM and 14 PM. I will play songs related to the Doll Festival. It is a bit cold in early March, but please come and see .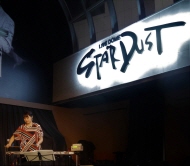 I will play Jazz live house "StarDust" in Sendai
On March 22nd (Friday) I am planning to live with the electronic keyboard percussion MalletKAT workshop at Sendai StarDust. It will be the 4th live this time.
Shibata Town Spring Flower Festival at 11:00AM
I will play outdoors on a rest area terrace just below the summit of Funaoka Castle Ruins Park with an hourly schedule from 11:00 on Sunday, March 17th (Sunday).